---
Special Board Meeting
Wednesday, October 4th  12:00 p.m.
@ ANNEX Building, 1015 Short Drive Prudenville, MI 48651
Regarding personnel issue- Open to public
                                                                                                          Posted 10/3  11:46
---

---

Please join us for any of our virtual activities by using the following information:
Topic: RCCOA Activities
Check your newsletter for dates and times.
Zoom Activities:
If you have missed an activity, it may be recorded. Check out the "Happenings" tab for recorded activities, presentations, exercises and messages!
Roscommon County Commission on Aging, Inc. (RCCOA) is its own 501-c-3 nonprofit agency and operates under guidelines regulated by the Older Americans Act. The purpose of the Roscommon County Commission on Aging is to promote the welfare, independence, safety and health of our senior citizens through various programs. To put it plainly, our goal is to keep seniors in their preferred living arrangement for as long as safely possible.
To achieve this, we offer programs such as:
"Meals-on-Wheels", Homemaking, Personal Care, Respite Care, The Serenity Day Lodge (an adult Day service), Center Meals and Activities, Evidence-Based Health Workshops, Exercise Opportunities, Trips and so much more.
How are we funded?
Our funding basically comes from four sources:
State and Federal Grants 

that we apply for through a competitive grant process.

County Millage

that is used to offset the costs not covered by the grants.

 

Suggested Donations 

from our clients and their families help keep programs available to everyone- even those who cannot afford to pay.

Community Donations 

from other individuals, local businesses, churches and civic organizations.
Who is eligible?
Services are available to residents of Roscommon County who are at least 60 years of age or their younger spouse. In addition to the age requirement, individual programs may have additional criteria that must be met.
Is there a charge for services?
Although there is no charge for most of the services offered, programs administered by RCCOA rely on suggested donations from individual clients and their families for support. Having said that, services are provided without regard to the individual's ability and/or willingness to donate.
Quick Links:
---
Job Availability: Agency Director
(Click the link below for details)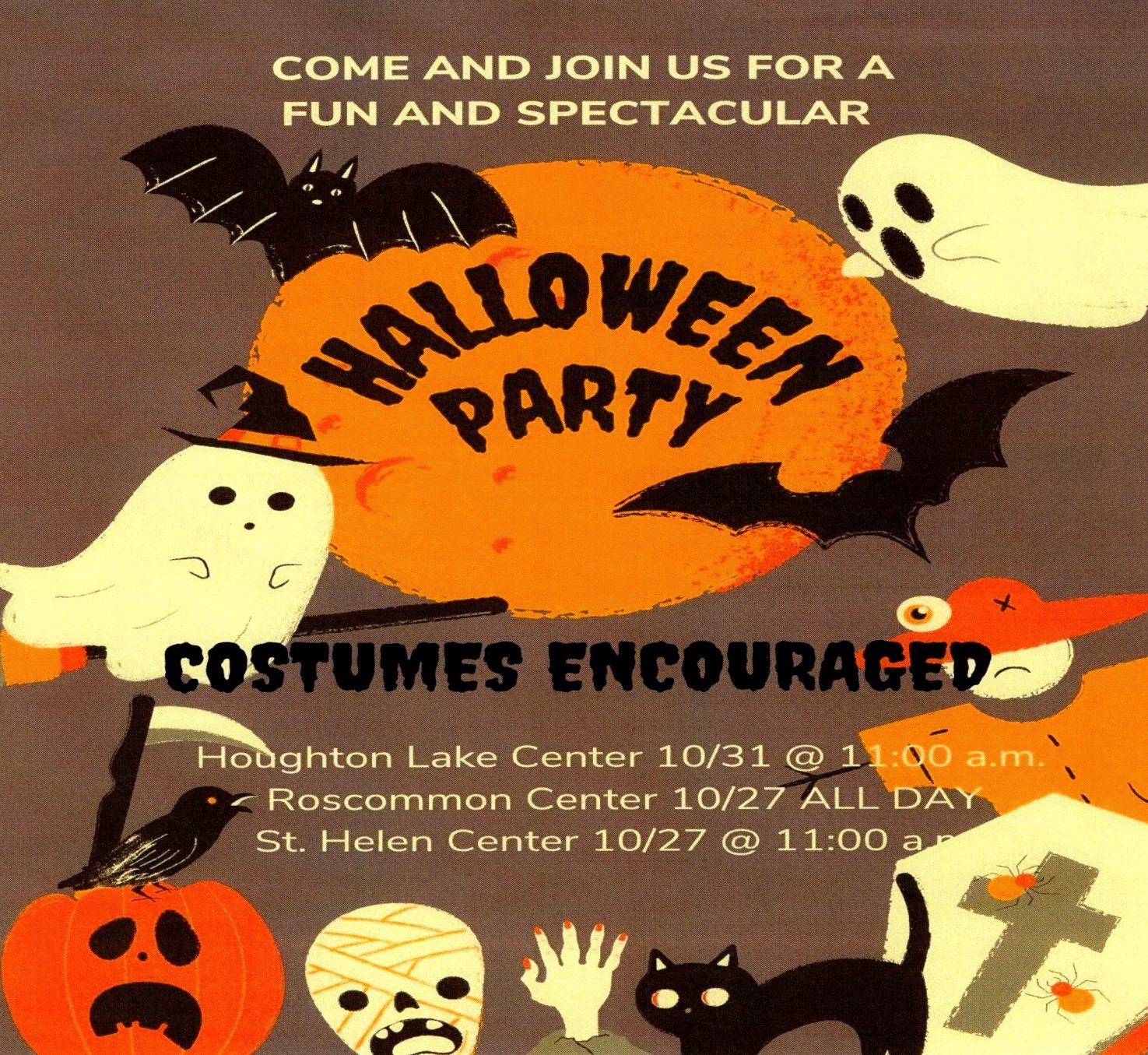 ---