Houghton Lake Center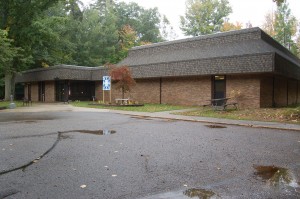 Location:
2625 S. Townline Rd.
Houghton Lake, MI 48629
Phone:
(989)-366-0205
Fax:
(989)-202-2008
Hours:
| | |
| --- | --- |
| Monday | 9am - 3pm |
| Tuesday | 9am - 3pm |
| Wednesday | 9am - 3pm |
| Thursday | 9am - 3pm |
| Friday | 9am - 3pm |
| Sat - Sun | Closed |
A hot, well-balanced meal is provided at each of our three centers between noon and 1 p.m. Mondays thru Fridays. Each meal is prepared on site by our trained kitchen staff and is designed to meet one-third of the daily recommended allowance for older adults. Per state-issued standards, certain micro-nutrients are controlled such as sodium, carbohydrates and fat. The suggested donation per meal is $3.50 for those over 60 years of age. The cost for those under the age of 60 years of age is a mandated fee of $6.00 per meal. The exception to this rule is if you are the younger spouse of someone over the age of 60. In that case we offer the meal at the suggested donation of $3.50 per meal.
Each center also has a wide range of activities for seniors of all ages. Whether it's cards, bingo, singing, exercising, crafts or just visiting with friends the centers are the place to be.
Daily Activities
Mondays
Aerobic Exercise 9:00am

Open Pool Billiards 10:00am

Cardio Drumming 10:00am

Mahjong 12:30pm

Cards and Board Games 1:00pm
Tuesdays
Aerobic Exercise 9:00am

Arthritis Exercise Group 10:45am

Bingo 1:00pm
Wednesdays
Aerobic Exercise 9:00am

Choose to be Healthy 10:00am

Pool League 10:30am

HL Jam Band 11:00am

Cards and Board Games 1:00pm
Thursdays
Aerobic Exercise 9:00am

Arthritis Exercise Group 10:45am

Euchre 12:30pm

Bingo 1:00pm
Fridays
Aerobic Exercise 9:00am

The Coffee Clutch with Chair Volleyball 10:00am

Quilting and Crafting 12:00pm

Penny Bingo 1:00pm